Meet the Health Zone Chiropractic Team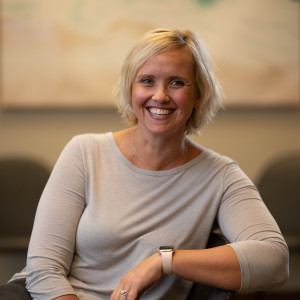 Kate Dirkse – Office Manager
When Dr. Matt and I started Health Zone Chiropractic in 2007 we combined our two passions to create an environment unlike any other in the area. With a degree in hospitality management, I am all about delivering an experience that makes you walk away saying "WOW". That teamed with Dr. Matt's passion and expertise for pediatric and family chiropractic made for an unstoppable force. We have been blessed to serve our community and continue to provide amazing healing experiences for the past 15+ years. We will welcome you with a smile, share in your happiest of moments, support you during harder times and most importantly offer you the best healing environment. As a mom of 3 young kids, we have built our practice with families in mind. Our special kids and family area will make you feel right and home. We love it here and hope you do too!
Growing up as an athlete who saw a chiropractor for pain relief, I was surprised to discover that I no longer needed seasonal allergy relief from drugs after regular chiropractic care. Receiving chiropractic care during my pregnancies allowed me to carry them all to 42 weeks and deliver our 2 boys at home. Raising them with regular chiropractic care has truly opened my eyes to the power of chiropractic and I feel it's one of the most powerful tools in my mom toolkit.
In my free time, I love gardening, spending time outdoors hunting for beach glass or wandering the aisles of Target and Home Goods.

Carly Bienick – Care Advocate
I grew up in Hudsonville and currently live in Grand Haven, MI. I worked in the medical field for 9 years before deciding to become a stay at home mom to my 3 children. A few years later I started helping out with my husband's family business and working for our church office. I met Dr. Matt when he came to the church with his team to do chair massages. I had never experienced any sort of chiropractic care before so I decided to schedule a new patient consultation and my family and I have been patients ever since (9 years). I have always struggled with neck pain and headaches. Keeping to my care plan and making chiropractic care a priority has been essential for my health and wellness.
In my spare time you will find me in the garden, watching youth baseball, working out, and spending time doing outdoor activities with my family. We have a small farm of 20 chickens, 1 cat, 2 dogs, and a salt water fish tank to keep us all busy! When we get the chance we love traveling to visit my parents in Florida.
I like to help practice members always have a positive experience and I am motivated by watching the progress of our patients here at Health Zone Chiropractic.
Lindsey Frein – Care Advocate
I was raised in Grand Rapids, MI and currently reside in Grand Haven. I started a career in early childhood education in 2007 and worked in that field until my own child's educational needs required me to advocate for him in a greater capacity. He started care with Dr. Matt in 2018 and I followed, after struggling with chronic neck pain and in hopes of avoiding major surgery. Committing to a care plan was life changing for myself and my family. I am living life in a more fulfilling way with less pain and improved mobility.
In my free time, you'll find me spending time with my family, adventuring outdoors, grabbing coffee with a friend, and volunteering with a local nonprofit, Eat Well Do Good.
Alyssa Leppien – Care Advocate

I was born and raised in Grand Haven. I spent a year in California after high school, before studying psychology at Michigan State University. I've spent 10 years working with children and 6 years as a lifeguard at Spring Lake Country Club. I first started as a patient at Health Zone in 2014, desperate to find relief from migraines and the effects of mental and physical illness. I had the best experience at Health Zone with Dr. Matt. He helped build my faith and passion for chiropractic care. Prioritizing self-care and following my treatment plan has improved the frequency and severity of my migraines, in addition to improving my overall health and anxiety.
In my free time, I enjoy being outdoors with my dog, reading, and spending time with friends. I'm passionate about mental health advocacy and founded the Life Goes On Project to raise awareness and build community for those affected by mental health challenges. I love being around people and celebrating other people's successes. I feel fortunate to be able to do that here at Health Zone.