Join Dr. Matt Dirkse, an expert in pediatric and family care for a life-changing and practical workshop.
Submit your name, phone and email using the form at the end of this page to reserve your FREE VIP ticket!
Limited seats available!
When: December 7th – 7pm to 8:30pm
Where: HealthZone Chiropractic
1207 S. Beechtree St.
Grand Haven, MI 49417
We get it parents! You're exhausted!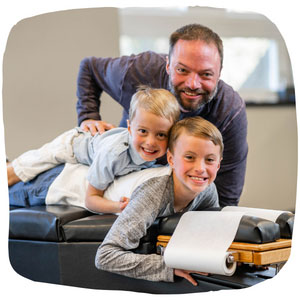 Let's face it, the holiday season does give us joy, but can also be tough and chaotic for many families. We go from the structure of school, sports, and homework to days off with the hustle and bustle of traveling here and there to spend time with family and friends.
Many times the holiday season can bring a whole lot of extra stress and anxiety for kiddos that struggle with a change in routine.
If you have a kiddo that displays sensory challenges, transitioning struggles, or social, emotional or behavioral challenges… This holiday season might have you beyond concerned about how your child is going to handle it all.
While we can't take all of your worry away, we can provide help.
Register now to reserve your spot as space will be limited. Dr. Matt and the Health Zone team are excited to meet you and provide you with some hope, help and answers! After the presentation we have set aside time to answer any questions you may have. We want you to go home knowing exactly what the best path is for your family!
Is there hope? We think so!
Meet Shelby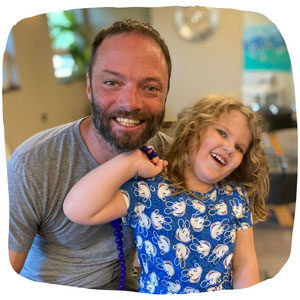 Shortly after Shelby's diagnosis with autism spectrum disorder her parents found their way to a Perfect Storm Workshop in February of 2020. They were looking for anything and everything that could help their sweet little girl. When we first met Shelby, this little girl was in meltdown city a majority of her day and with little to no speech it was super difficult to understand what she wanted or to calm her down. Transitioning from one thing to the next was so difficult that mom had to find a sitter to take Shelby so she could do simple things like go grocery shopping.
Shelby also had an extremely difficult time falling asleep at night, mom and dad tried everything! From turning off all electronics well before bedtime, using melatonin and magnesium gummies, sticking to a rigid routine, and nothing seemed to consistently help her fall asleep. They even saw a sleep specialist and he couldn't even provide them with any help. Shelby was eventually prescribed medication to help her sleep.
Therapies such as OT and speech were limited for Shelby during the first 9 months of her chiropractic journey due to shutdowns as a result of Co-vid. It was during this time that she was able to receive focused chiropractic care and the results completely blew her parents minds. Chiropractic care was the "glue" they had been missing and once they combined that with an amazing team of therapists at The Shoreline Center, Shelby is rocking life!
Mom said meltdowns are far and few between and she is much easier to calm down and regulate. Shelby's speech is growing every day and mom says it's becoming easier to communicate with her and understand what she needs. Her sleep is also getting better! Shelby's medication dose has been cut down which has left mom and dad hopeful that she could be taken off of it fully in the near future. We are so proud of Shelby and all the progress she has made! We look forward to seeing this sweet little rambunctious girl grow and reach her full potential!
Meet Crosby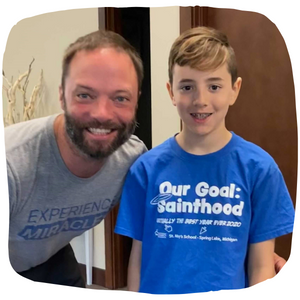 Crosby came to us with a whole lot of anxiety and would have emotional outbursts that he just could not gain control over. His parents were at a loss daily. They tried to find ways to keep him calm but nothing seemed to help. His outbursts were even affecting his siblings and mom and dad were worried about their sweet boy.
Dr. Matt started Crosby in an intensive chiropractic care plan and mom said that within the first week they were already seeing changes in him. She said it was a challenge to get him to the office some days, but Crosby knew it was a good thing for him to go.
He also loves participating in the kids club where he feels like he receives acknowledgement for his consistency and determination to get his nervous system functioning at its best!
Mom is so relieved to see their son handling stress with fewer outbursts! He has been able to look them in the eyes for longer periods of time while they help him regain control. It is great to hear that they feel an overall peace around him now which has spread through the whole house!
We are amazed by Crosby's progress and we are excited for what's to come throughout his chiropractic journey!
So, what are you waiting for?
RESERVE YOUR TICKET BELOW!